Corporate Old Port Tours
Old Port Historic Tours is pleased to offer your company both private historic walking tours and Historic Workouts® in Portland's beautiful Old Port! Click Old Port Historic Walking Tours and Old Port Historic Workouts for descriptions of tour experiences. Both tours are great for team building, annual parties, and various company celebrations. They are also a fantastic way to bring employees, clients, and special VIP guests together for an exciting and memorable experience in Portland, Maine! Contact Leigh Olson at 646-845-9714 or email leigholson@oldporthistorictours.com for more information. Private tour/group rates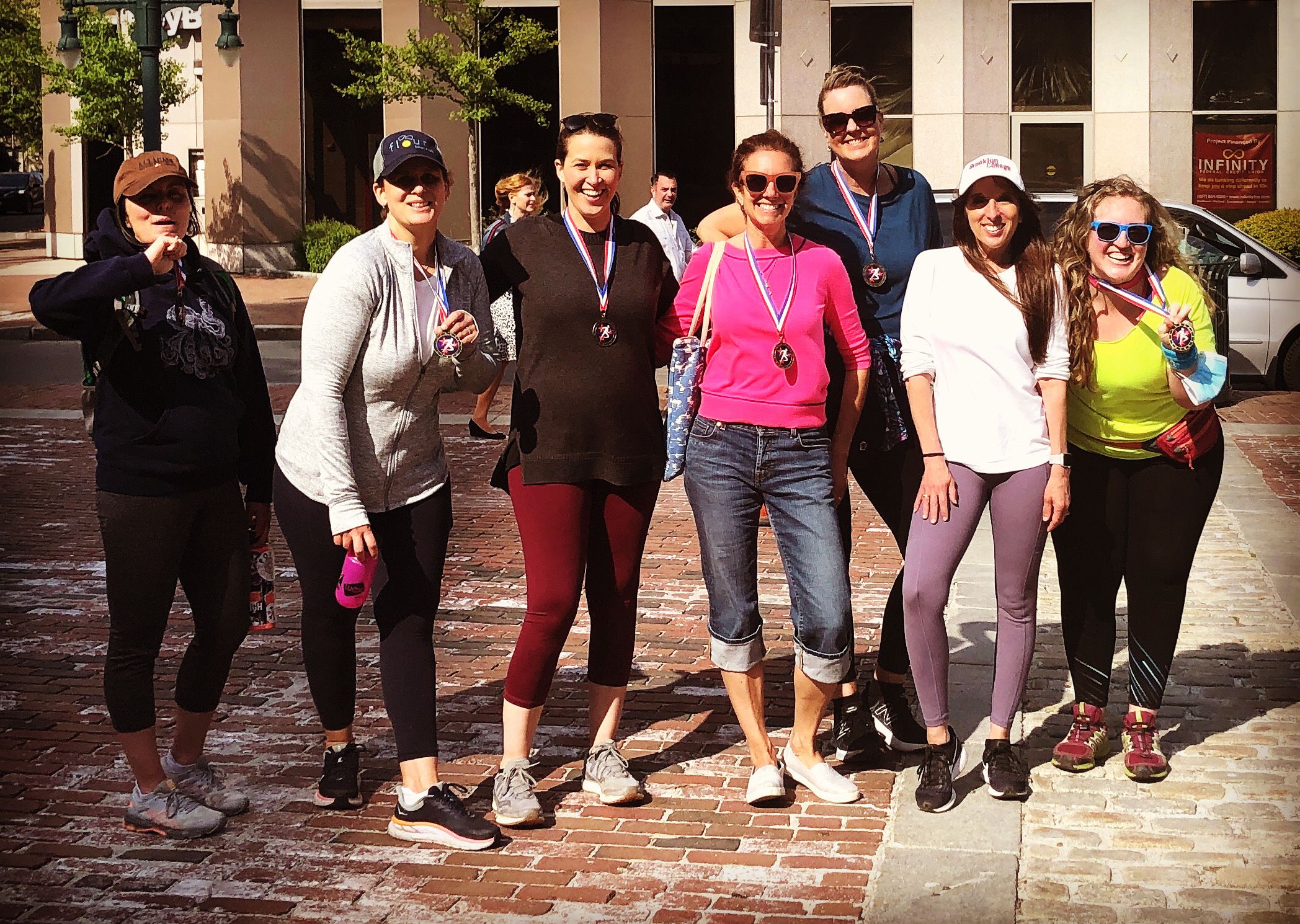 Having a blast with Allagash Brewing company employees during an Old Port Historic Workout!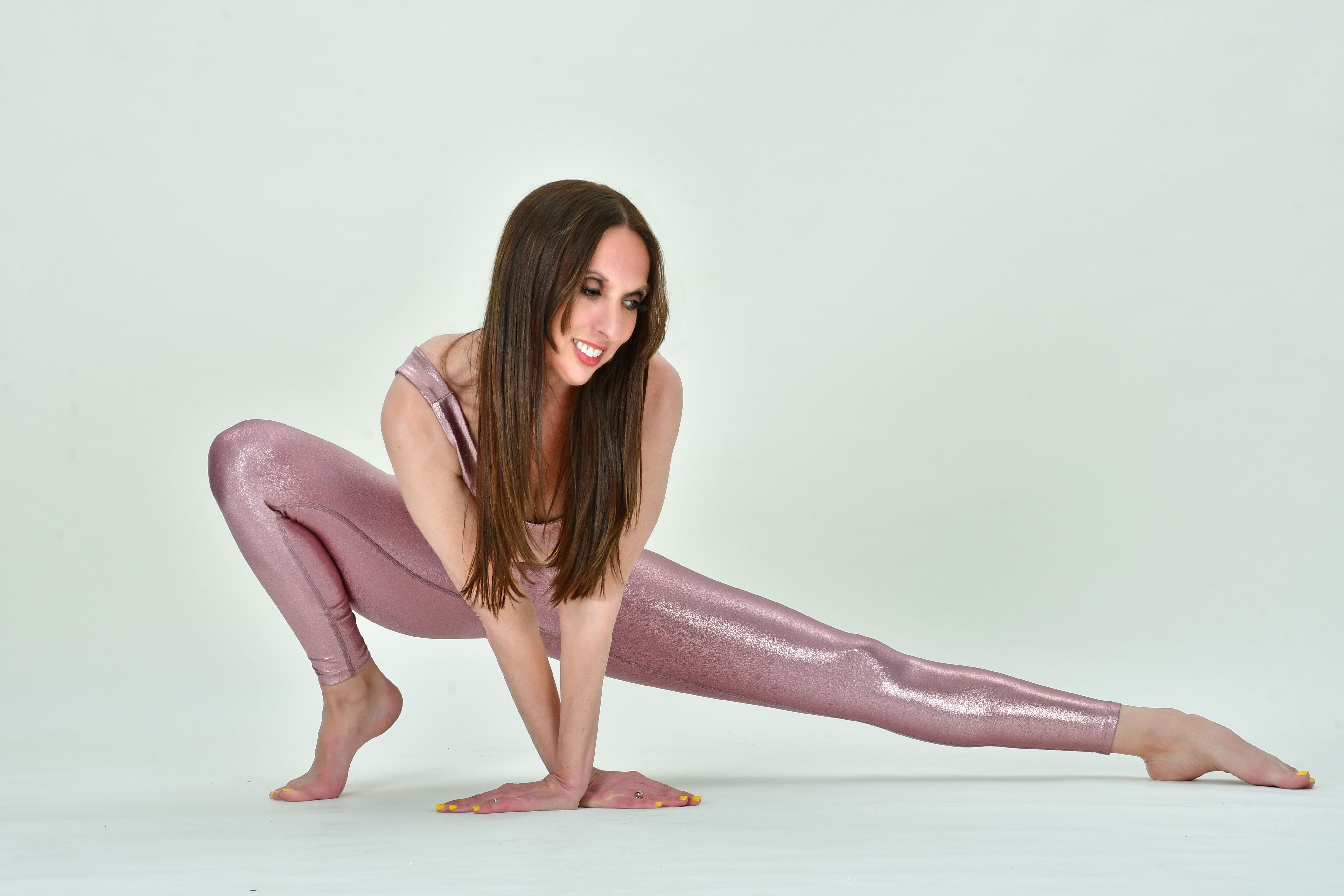 Leigh Rush Olson began teaching corporate fitness over 25 years ago in New York City and coached employee fitness classes at Citi Bank, Deutsche Bank, American Express, Chase Bank, and NBC Studios at Rockefeller Center.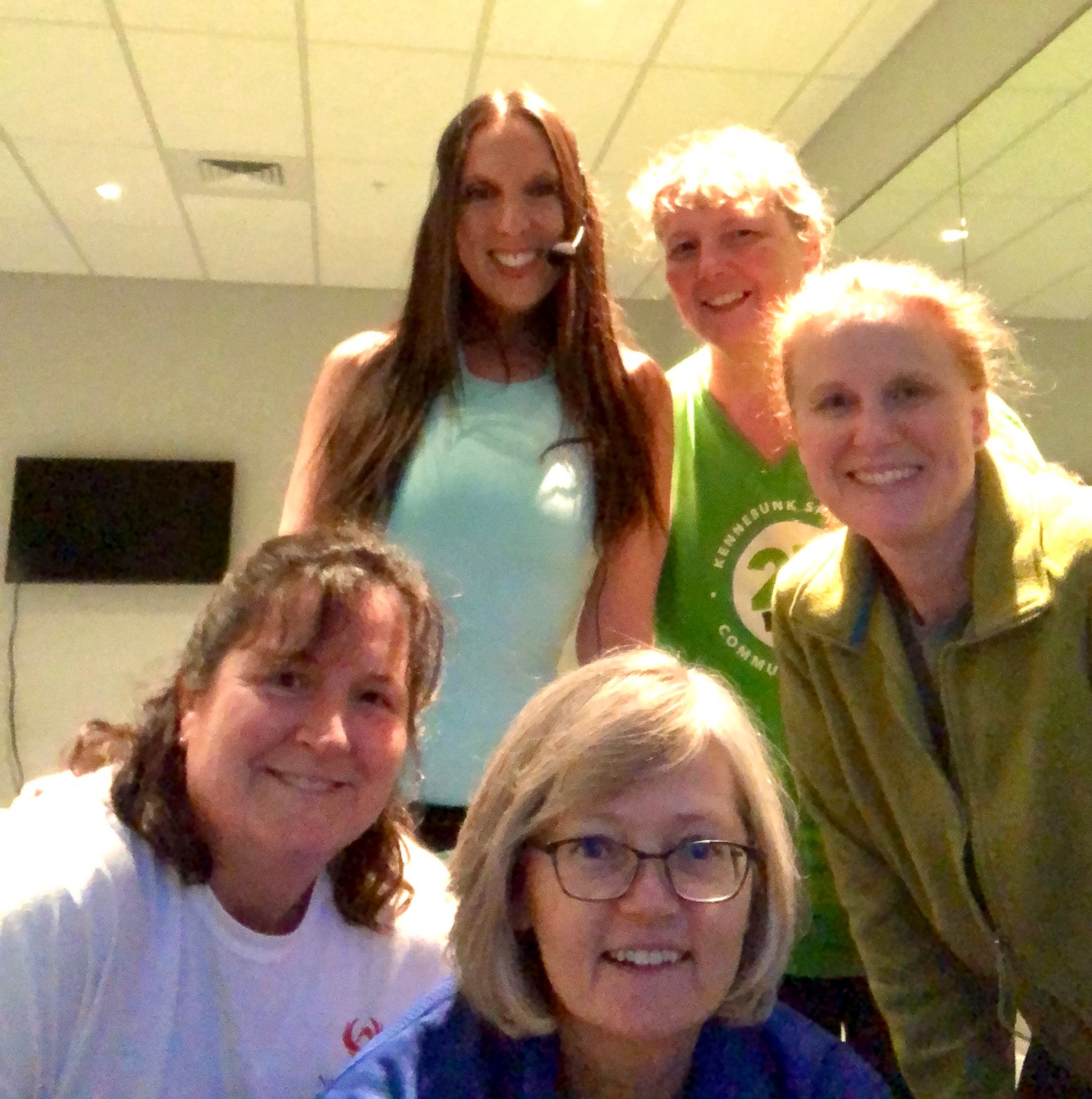 Happy employees at Kennebunk Savings Bank enjoying an on-location total body workout with Leigh!